Ryan Ashby launches website for "Top 10" lists
By Chuck Gibson
LOVELAND, OH (April 28, 2021) – Ryan Ashby is 13 and a Loveland Middle School (LMS) student. He is also the proud owner of anythingtopten.com, a website celebrating Top 10 lists in a fashion similar to the famous "David Letterman Show– Top 10. . ."
The entrepreneurial spirit grabbed hold of young Ryan when the snowflakes fell during the cold winter months. He shoveled snow off some driveways and earned some money. It inspired him to find a way to make some money – regularly.
"I made $74 one day," Ryan said. "Then I realized I like making money. I was looking up ways to make money. The fast way was make a website for the long-term I guess."
Ryan says there is a second motivation for him. He loves reading – especially reading what other people think about things. You know everyday things like movies, music, food etc.
"I loved reading what people thought about . . . like Rocky movies, those are my favorite movies ever," he said. "What do they think is the best? I personally wanted to make my own, share my opinions with everybody else. That was the thought process there."
It seems like it would be easier to just line up a few jobs with neighbors shoveling snow when it falls in the winter, cutting grass during spring and summer months. Who among us hasn't done that? Ryan's grandpa even suggested he follow that path. Sharing thoughts on subjects like favorite movies, music and food came more naturally for him. It's something he's always done with his mom and when chatting with friends.
"I always ask my mom when we're driving places; what's your favorite? What's your top 10?," Ryan explained. "I really like making the lists."
The "AnythingTopTen" website was born. Ryan had help and encouragement from other family members too. He has an uncle in Minnesota who has some experience building websites. His uncle also shared some advice about creating and running a successful website.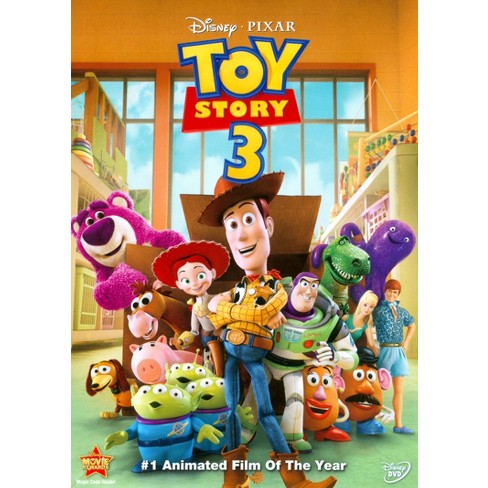 "He said the best way to have a successful website is to keep it going and be patient," said Ryan. "The best way to keep it going is doing something you actually like. I like making top ten lists."
Ryan went on to say "shh, don't tell his teachers" he was making a list that day during testing at school. Of course, he completed the test first, or so he says. During testing, there was no computer access, no phones, and no talking. He and a friend had to write out the list by hand on paper.
"We made the Top 10 Pixar movies this morning," he said. "Toy Story 3 is #1 on the list."
He had the hand-written list right there on hand as we met and talked about his website venture. Clearly, creating the Top 10 lists to publish on the website is something Ryan likes to do. He's learning the lesson of patience his uncle told him about as he waits for more people to join his Anything Top Ten community. He's not the only one having fun making lists though. His friends have contributed and he welcomes suggestions and lists from the public too.
Coming up with, and thinking through, the list comes pretty easy for Ryan and his friends. He is a student though and it does take time to publish the list on the website – about 30-60 minutes each posting. Keeping the website going can take several hours of his time weekly. He doesn't try to have a new list every day, but hopes to have a new one posted every other day or so.
"I like things to be competitive, I like things to be hands-on," said Ryan. "This website is the most important thing to me right now. "I'm trying to invest all the money I get into this."
Image from Mandalorian Series (Stock Images) 
He's investing his money into the work space and computer for operating his website. His room at home is becoming his office space. Sure, he still has his PlayStation, but he admits he hasn't played it in a while. No time, busy focusing on his new business. The site makes a little money from the "Google ads" account he has set up for it. Ryan is hoping, like anyone running an online web-based business, he will gain more visitors to his site (site traffic).
For now, the soon-to-be 14 year old entrepreneur is practicing patience and sharing his favorite Top Ten lists. By the way, he's always open for your argument, for your Top Ten. He has no favorite Top Ten list, but he mentioned the Mandalorian series and a big May 4, Star Wars list for you to look for. Some other lists on the site include: Top Ten Best Cereals, Top Ten Best Country Artist Singers, Top Ten Most Powerful Marvel Villains and many more. Check them out. Tell Ryan your Top Ten.
"I love making all of them," Ryan said. "I added a community page. I want more people interacting on my site. It's fun for me and I feel like it might be fun for others too. I'm just getting started."
FAST FACTS: Ryan Ashby will be a Loveland High School freshman in the fall.
He hopes to continue playing basketball in high school
He launched AnythingTopTen.com March 9, 2021 and officially became owner of the website domain: www.AnythingTopTen.com  March 16, 2021.
He hopes you will join his "Anything Top Ten" community, enjoy debating the Top Ten Best lists and maybe even share your own Top Ten favorites lists.
See his latest Top Ten lists at: https://www.anythingtopten.com/