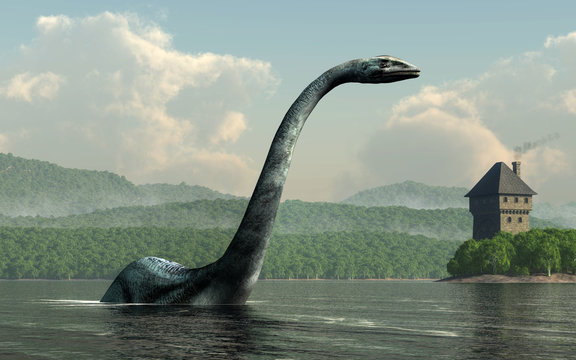 IMAGE of "Nessie" the Loch Ness Monster – not credited to Robert Wislon (Stock Images) 
Nessie
The famous picture of the Loch Ness monster was published in 1934 on this day in the Daily Mail.
The photo credit goes Robert Wilson, a London based gynecologist.   He didn't want his name associated with the photo at first, so it has been referenced as the "Surgeon's Photograph".
Nessie, a long-necked creature, has been part of Scottish folklore.  While there is no hard scientific evidence of its existence, many have claimed that they've seen it in the lake.
As a side point, our dentist in England in the late 1990s is the nephew of Dr. Wilson, and he had a copy of Nessie's photo displayed in his office.
Here is Tallis's 1851 map of Scotland, with his customary vignettes adoring the map.
Steve Kovacs and his wife Theresa reside in Loveland, Ohio where they raised their two children. He is a passionate collector of antique maps.
Visit his antique map boutique world-on-paper online. Watch for his daily feature Steve Kovacs: Antique Maps & Fun Facts here on Loveland Beacon.