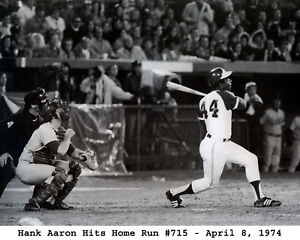 Home Run
Hank Aaron hit his 715th home run in 1974 on this day, shattering Babe Ruth's long lasting home run record.
The record was broken on that faithful spring day in front of nearly 54,000 Atlanta Braves baseball fans.   It is nice to set a record in front of the hometown fans.
EDITOR'S NOTE: Aaron tied Babe Ruth's record when he hit his 714th career HR against the Reds in Cincinnati on Opening Day, April 4, 1974! 
Hank Aaron went on to add to his home run count netting a total of 755.  Barry Bonds eventually surpassed this record.
Here is a pictorial map of Atlanta from the 1940s, prepared for a local department store.
Steve Kovacs and his wife Theresa reside in Loveland, Ohio where they raised their two children. He is a passionate collector of antique maps.
Visit his antique map boutique world-on-paper online. Watch for his daily feature Steve Kovacs: Antique Maps & Fun Facts here on Loveland Beacon.