Braves Best Ever place in top 10
NEWS RELEASE: Heather Higdon, Director of Communications
INDIAN HILL, OH  ( April 28,2021) – The Indian Hill School District is celebrating the history-making success of the Indian Hill High School (IHHS) Science Olympiad team for placing in the top 10 at the state competition!
Two teams from IHHS competed against 47 teams in the regionals held virtually March 6, and they placed 11th and 24th to qualify for the state competition.
"Over the last six years, the team has improved every year at the regional competition, qualifying for state for the first time last year – but it was cancelled due to COVID-19. This year, our students had the opportunity to compete and placed within the top 10 for the state competition," –  IHHS teacher Dave Broxterman who coaches the team along with teachers Kathryn Blankenship and Kaitlin Shurts.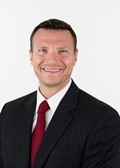 Jeff Damadeo, Principal IHHS
"We are extremely proud of these students and the growth of the team each year," said Indian Hill High School Principal Jeff Damadeo. "Congratulations to all of our Braves!"
IHHS students who competed included: Gulirano Almuratova, Maya Anderson, Sarah Grace Brown, Will Ford, Faye Hardek, Nikki Kode, Sophia Liu, Hannah Mactaggart, Kate McGrath, Joy On, Victor Stettler, Amitesh Verma, Jenny Zhang, Elsa Zhou, and Sophia Zou. 
Events with a top 10 finish included:
Amitesh Verma and Maya Anderson – 4th Place in Anatomy and Physiology
Kate McGrath and Sophia Liu – 6th Place in Disease Detectives 
Sarah Grace Brown and Sophia Liu – 6th Place in Dynamic Planet 
Sarah Grace Brown and Sophia Zou – 6th Place in Geologic Mapping  
Elsa Zhou and Joy On – 10th Place in Ornithology 
Amitesh Verma, Faye Hardek, and Will Ford – 7th in Protein Modeling 
Jenny Zhang and Nikki Kode – 5th Place in Sounds of Music