This a cappella vocal band brings their annual "Christmas With No Promises" tour to Loveland for the first time to sing a family-friendly concert of sacred and secular classics. You can expect to hear Christmas favorites like Sleigh Ride, This Christmas, and Have Yourself a Merry Little Christmas along with the those bringing alive the sacred spirit of the season: O Holy Night, Silent Night and more. NO PROMISES is a Cincinnati-based professional a cappella vocal ensemble of seven artists including three guest artists from a wide range of backgrounds and experience.
The group includes Nat Comisar, former owner of Maisonnette and David Baum who became a clinical psychologist after performing as a Broadway actor. They recently performed their "Boy Band Diaries" show with the Kentucky Symphony Orchestra. Their exhilarating vocals and breathtaking harmonies of popular favorites have been performed on the stages of Broadway, with major symphony orchestras, and as back-up to singers like Steve Winwood and Kenny Loggins.
CLICK HERE to learn more about all the members of NO PROMISES vocal band.
Making their first appearance in Loveland at St. Columban Church did not happen by accident. Joyce and Mike Bucci, local residents and St. Columban parishioners have attended several performances by NO PROMISES in the past.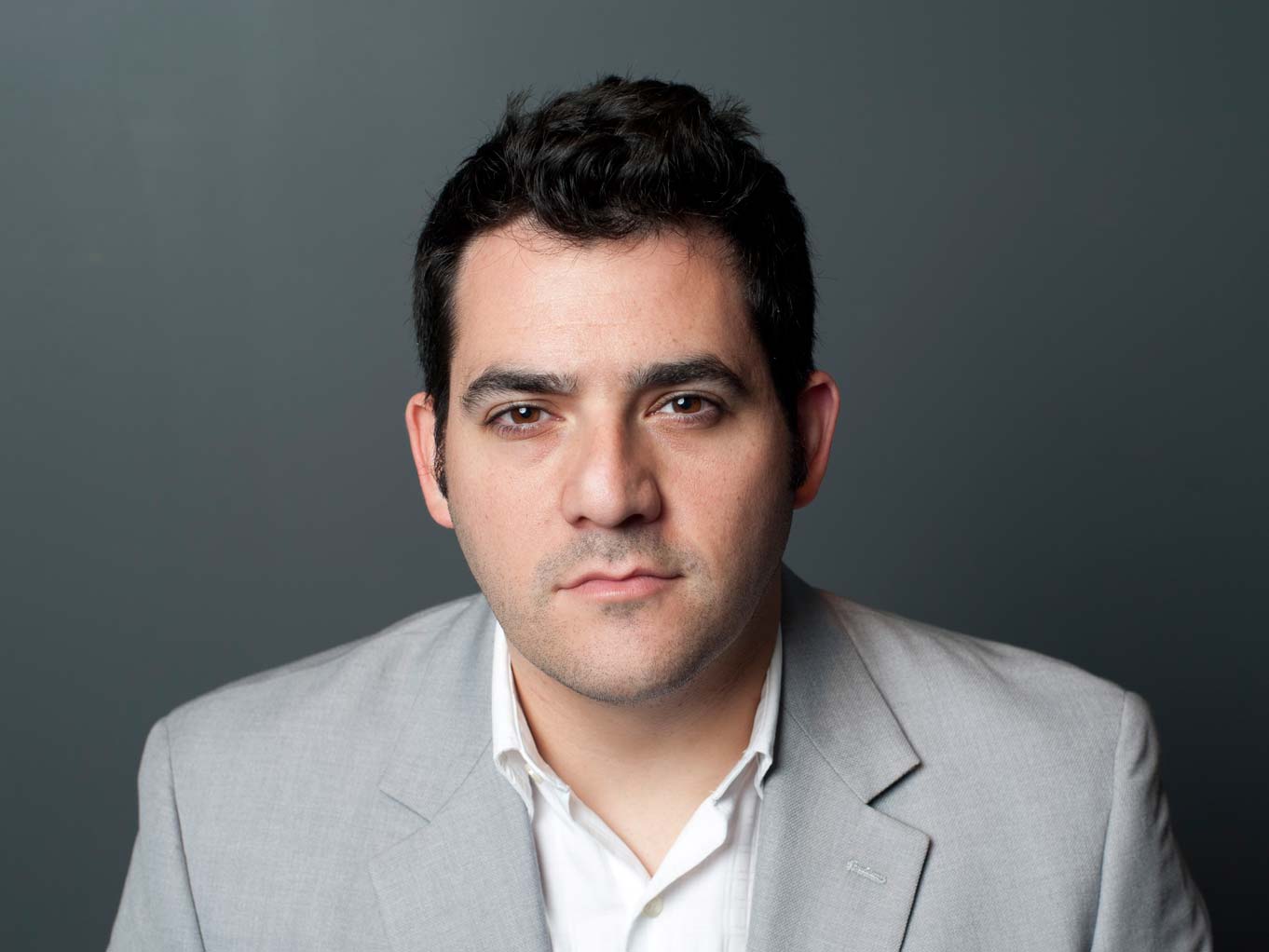 David Baum, Clinical Psychologist and member of NO PROMISES vocal band
"We first heard about them from Angie, the flute player from our St. Elizabeth Ann Seton choir group," Joyce explained. "They performed at Good Shepherd and we saw them there. I liked it so much every year we would wait for their schedule to go up and try to find them somewhere."
Joyce, who is something of a musician herself having played piano for the choir at St. Elizabeth Ann Seton before coming to St. Columban, made it a point to attend their performances as often as possible. Ultimately, after one of their performances, she made a personal connection. She doesn't remember exactly how, but it led to her suggesting NO PROMISES come perform at St. Columban.
"I don't know if I went to their website and said you need to come to St. Columban," Joyce said. "He (Nat Comisar) had my phone number, so I must have given my phone number. I don't remember if it was after one of their concerts or if it was on their website."
Joyce Bucci says one way or the other she let them know she thought St. Columban would be a good place for them. The rest, as they say, is history. The ball started rolling, the message was passed on to St. Columban music director Mary Bellman and she coordinated with Nat Comisar to arrange the concert. Bucci is thrilled to see it all come together and have the opportunity to see them perform right here at St. Columban Church in Loveland, OH.
 "This group has a nice banter and they're very entertaining with the audience," Bucci said. "I really love their arrangements. I love the fun sounds they make as an a cappella group. They create amazing rhythm and percussion sounds vocally. The beautiful quality of their voices and the harmonies stand out. Usually a cappella groups have good harmonies and they definitely have that."
Come out: see and hear for yourself.
NO PROMISES vocal band presents: "Christmas With No Promises"
Columban Catholic Church – 894 Oakland Road | Loveland, OH 45140
Tuesday, December 21, 7:30pm
FREE to the public – no reservations required
Free will offerings will be accepted
Mask Recommended, but not required
More about NO PROMISES at: www.nopromisesvocalband.com